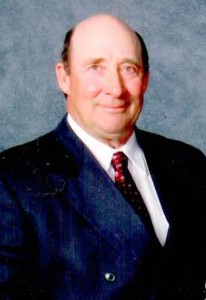 Eugene Daryl Ebenal
Dec. 11, 1942 – Apr. 26, 2012
It is with heavy hearts that we announce the sudden passing of Eugene Ebenal of Davidson Sask. at the age of 69 on April 26, 2012. He will be sadly and forever missed by his loving wife of 42 years, Donna (Olson) and their three children and eight grandsons. Son: Darren (Dellene), Dalton (Dana), Kassidy, Gabriel, Avery; Son: Grant (Amy) Jacob, Samuel, Alexander; daughter: Shelley (John) Spencer Kovach. Eugene is survived by sisters Diane Lefebvre, Lucille Tomyn (Bob), brother Reg, brothers-in-law Russel (Beth) Olson, Roger (Elaine) Olson, Wayne Olson; sisters-in-law Elaine Ebenal, Myrna (Gary) Wagner, Ardis (Rock) Beaton and numerous nieces and nephews. He was predeceased by his father Gregory, mother Phyllis (Schinold), brother James, father-in-law Reuben Olson, mother-in-law Gladys Olson, brother-in-law Dallas Lefebvre and sister-in-law Isabelle Olson.
Eugene was born in Davidson Sask. Dec. 11, 1942. He attended Prairie College rural school until age 14 and then Campion College in Regina with his brother James for one year. He returned home to the family farm at age 15 to start farming, which he passionately continued for 54 years until his passing. Along with farming, he also enjoyed curling, fastball, hockey, playing cards, travelling and having coffee with friends. However, his greatest passions were fishing, hunting (52 consecutive years of moose hunting) and spending time with his family, especially his eight grandsons. Eugene had a great sense of humour and was always quick with a joke in any situation. He worked very hard his whole life but always found time to stop and have a coffee when a friend or neighbor stopped by the farm.
A Celebration of Eugene's life was held on Tuesday, May 1, 2012 at 11:00 a.m. at Sacred Heart Roman Catholic Church in Davidson Sask. Hanson's Funeral Home of Davidson was in care of arrangements.